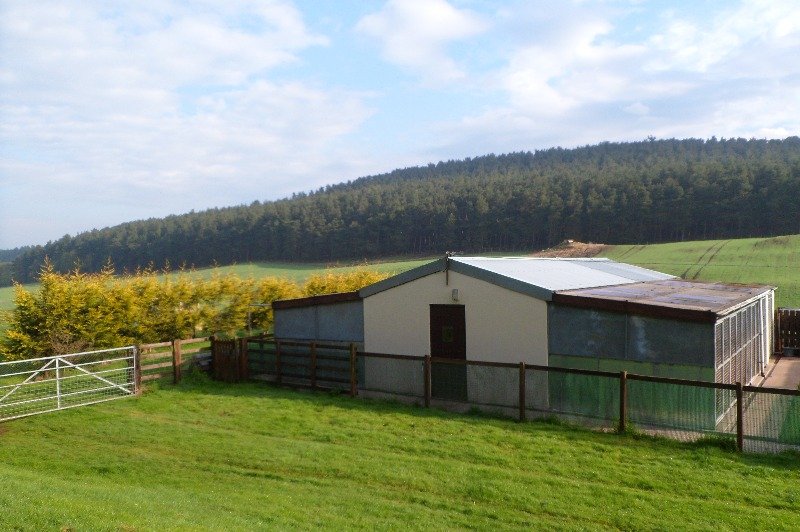 Our Boarding Kennels and Cat Chalets are
Purpose built, insulated and individually heated with raised sleeping benches to ensure warm and comfortable accommodation.
We provide Skinners Maintenance complete food for dogs, Go Cat biscuit for cats and a variety of tinned dog and cat meat, but we are happy to accomodate any special dietary requests.
Puppy or kitten food, mainly for pets under 12 months, will need to be provided by the owner as it's difficult for us to stock the variety required.
Certain medication can be administered, but please ring to discuss with us.
Vet bed is provided.
Any favourite beds, blankets and toys are welcome but please, only bring toys that are tear proof such as Kongs. All these items are left at owners' own risk.
Dogs are individually exercised twice daily on leads.
All owners MUST provide a current vaccination certificate (including kennel cough).
Our kennels are fully insured and licensed.